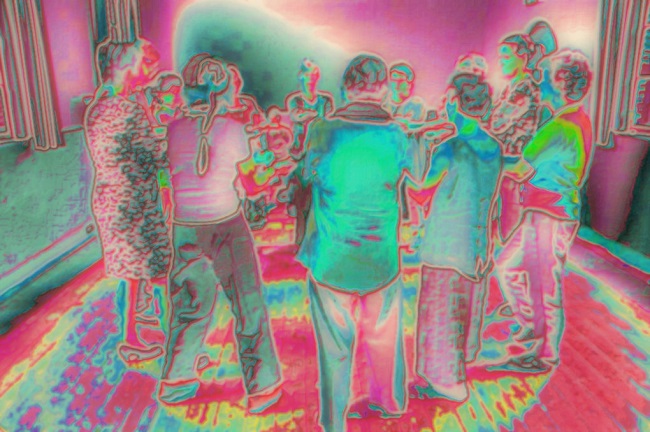 (English below)
Zingen en dansen laat je met je hele lijf present zijn, maar ook één van de twee kan je verbinden met je hart. Of je nu danst in het midden of in de cirkel eromheen zit en zingt – geen een is belangrijker dan de andere. Je bent onderdeel van de cirkel en hoe dan ook op je plek als je kiest wat bij jou past.
De liederen en mantra's komen zoals voorheen bij Heartsong Singing uit de hele wereld; de dansen komen uit de Mandala Dans (vergelijkbaar met sacrale dans) en zijn doorgaans eenvoudig. Instrumentale begeleiding, gezang en uitleg ondersteunen ons.
In afstemming en afwisseling met Mantra-dans van Ellen van der Meulen vindt deze middag eveneens alle 2 maanden plaats, zodat je elke maand deze met elkaar verwante activiteit kan volgen.
Zondag middag (28-10 / 3-2-19 / 7-4-19 / 2-6-19) van 16.00 – 17.30 uur.
Kosten: 7.50
meer informatie en opgave:
Kaya Wolff 06-33 980 345 of wolffkadee@outlook.com
Singing and dancing help us to be fully present in the moment. And already one of those can connect you with your heart. So whether you participate at the dances in the middle or at singing in the outer circle – it's an equal contribution as a part of a circle and up to your choice.
The songs originate from different backgrounds from all over the world; the dances are Mandala Dances (can be compared with sacred dance), and mostly simple. Instrumental guidance, singing and explanation of the steps wil support us.
Being similar to Ellen van der Meulen's activity (mantra-dances), we will offer the dancing/singing moments in turns, so that you can attend to it every month.