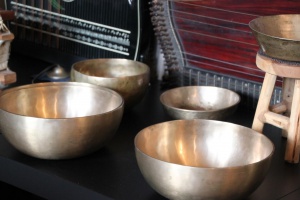 Even stil zitten of liggen. 
Even terug bij jezelf.
Merk hoe het bij jou van binnen is op dit moment.
Laat de klanken en de woorden in rust binnenkomen.
Totdat er geen woorden meer zijn.
Alleen klank . . .en stilte…..
Vanaf donderdag 7 februari wekelijks van 19.30 – 20.30 uur.
Bijdrage: €8,- of strippenkaart à €6,- per deelname.
Wees welk☺m
Folkert Rienstra