Ecstatic Dance Saturday
28 november, 2020 @ 19:30

-

22:00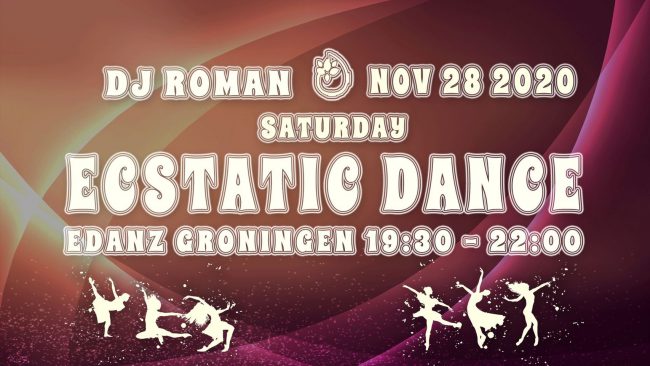 ECSTATIC DANCE: the best night out!
We have enough space to move freely within the boundaries (as they are right now)
We have a fantastic DJ     and we have YOU, the ones that fill the space with energy.
19.00 doors open
19.30 opening ceremony & Ecstatic Dance DJ Roman
22.00 closing
Tickets € 15,- + €3 – €7
cash only
Or pay with your ticket card and the extra € 3 – € 7 in cash
REGISTER ON OUR WEBSITE www.ecstaticdancegroningen.nl
Doors close at 19.30h
To be able to organise dances with 30 dancers we need your support. You are supporting us by taking care of yourself, your health and your heart: Please only register when you are certain that you are able to join, cancel in time when you are not sure or not feeling well, and…
We kindly ask you to support us, our venue EdanZ, our DJ, ceremony leaders and organisation, with an extra € 3 – € 7 to make it possible for us to continue our journey together.