Family Constellations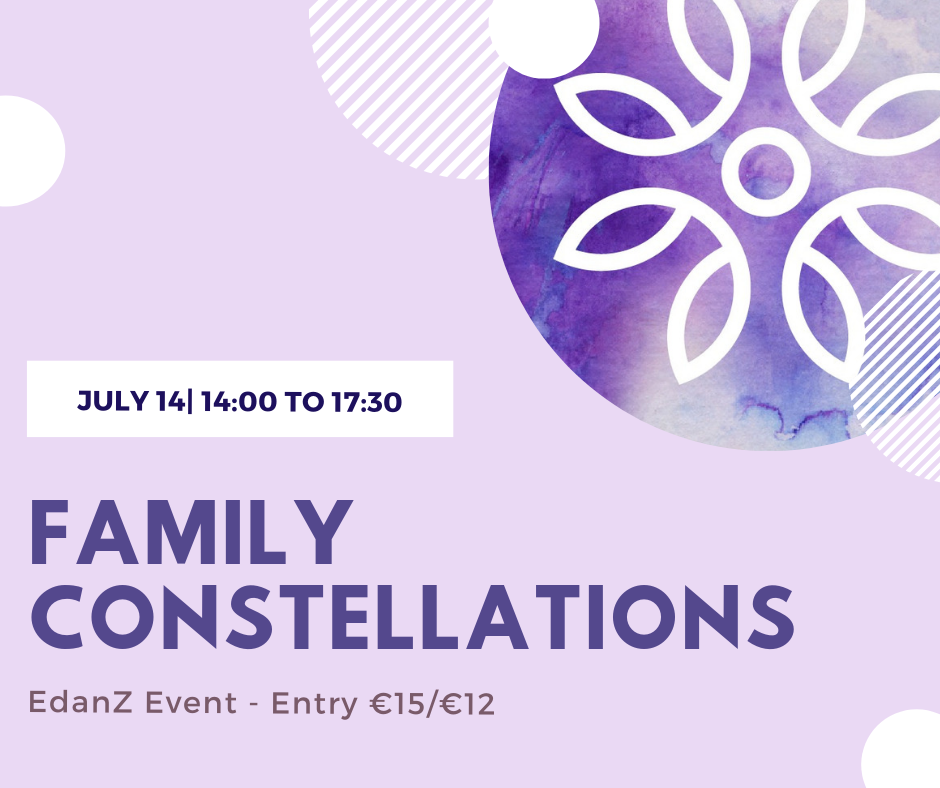 Hello, welcome to this event's homepage! Family Constellations is an alternative therapeutic method to work on Family Systems in a group setting. It is considered as a trans-personal approach to healing that helps us see the big picture of how our family dynamics and histories shape our experience.
If you haven't yet participated in one here is a rough outline of how the process looks:
In a family constellation a participant brings in a question or topic to explore. Group members are chosen by the participant as representatives for the main actors in demand. The participant places them in the room, this creates a sort of map that shows underlying aspects of the question or topic being explored. The participants are asked questions about their feelings, attitudes towards each other, and about the situation. This process helps us reveal the hidden connections between family members and allows some movement to change the established system patterns.
My mother and I have been conducting Family Constellations for three years together. This is our first time in The Netherlands, the workshop will be conducted in English with onsite translation from Spanish. Anyone is welcome to join, the group participation is not mandatory, if you prefer to stay as an observer you have that option.
The entry fee is 15€ and 12€ with Edanz card.
Small Coffee break included.
Related Events